Take a stepping stone into the Teaching for Mastery Programme.
Lots of schools are ready to start their mastery journey, and some would benefit from initial support before becoming part of the full programme. A diagram from the NCETM shows a school's journey towards mastery. Use it to determine where your school's journey starts (click/tap diagram to show a larger version with more detail of the journey.)
What is involved?
The Mastery Readiness Programme offers support and development in these areas.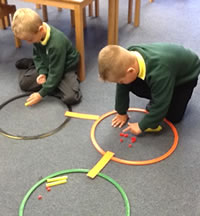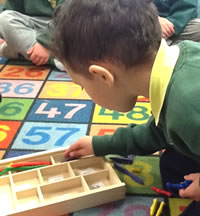 Mastery Readiness Leads
These expert practitioners work as part of Maths Hubs leadership teams. They are experienced in school improvement work, as well as teaching for mastery. Working with the headteacher and maths lead, they construct a bespoke programme for each school's needs.
This will usually include:
around six support visits to the school from the Mastery Readiness Lead
regular development workshops (for the maths lead, one other teacher and sometimes also the head) with other local schools on the programme.
Completing the Mastery Readiness Programme usually takes a year. After this, schools are prioritised for a place on the high-profile Teaching for Mastery Programme with their Maths Hub. As part of this programme, they benefit from two further years of support.
What is the cost?
There is no charge for participation in this programme. However, schools must ensure that staff are released to engage in the workshops and school visits, and that the headteacher attends events where appropriate.
How can you find out more?
Read a case study  on the NCETM's website of a school on the pilot Mastery Readiness Programme in Northumberland.
Download or print a NCETM flyer for the programme.